Distinguished guests
The BRI often hosts researchers, policymakers, and leaders.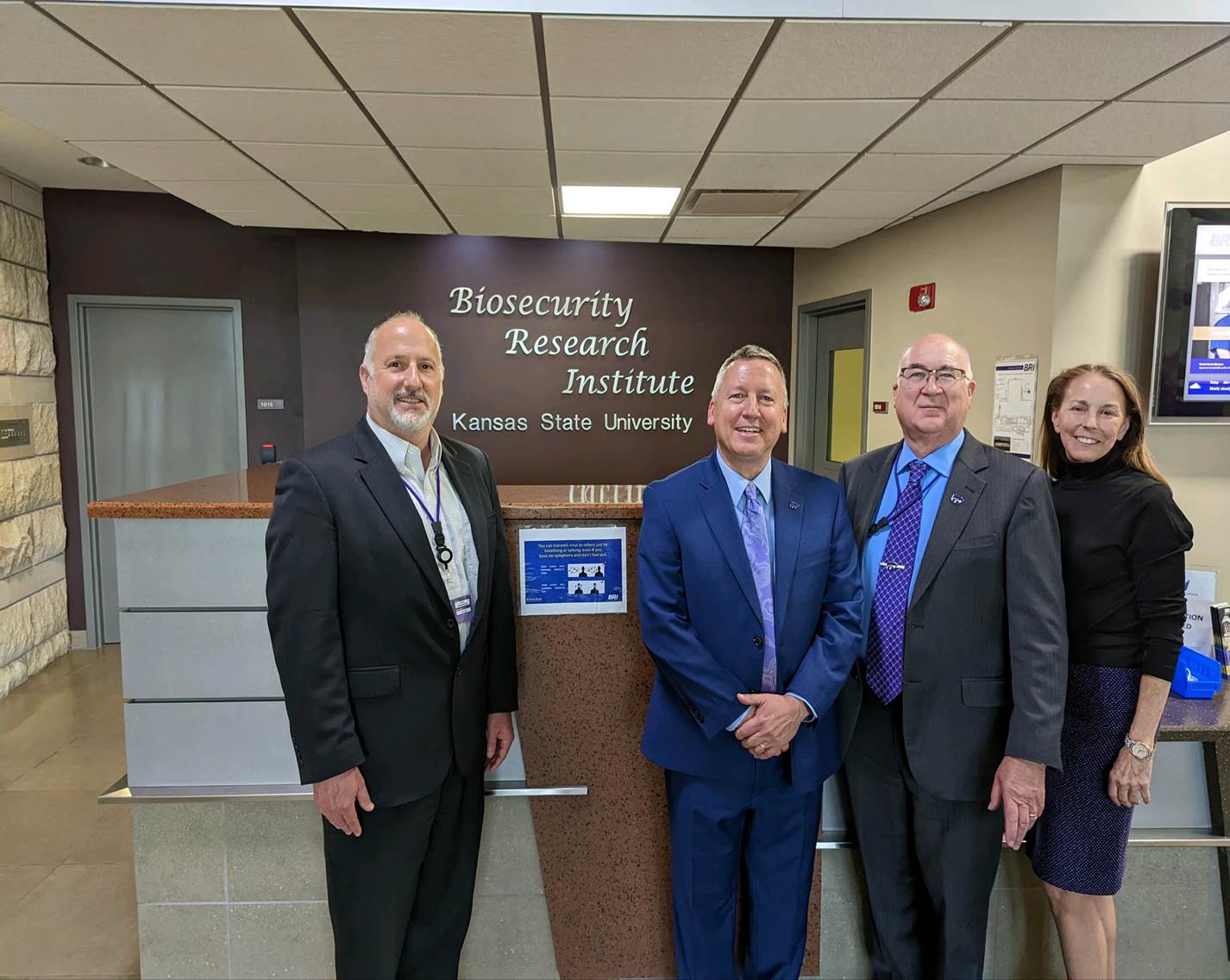 David Rosowsky, vice president for research and Richard Linton, K-State president visited the BRI in spring 2022.
Chinese Veterinary Drug Association Delegation tours the BRI during visit sponsored by the K-State US-China Center for Animal Health.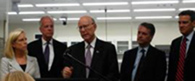 Secretary of Homeland Security, Kirstjen Nielsen, recently visited the BRI along with U.S. Senator Jerry Moran, U.S. Senator Pat Roberts, Governor Jeff Colyer, and U.S. Representative Kevin Yoder.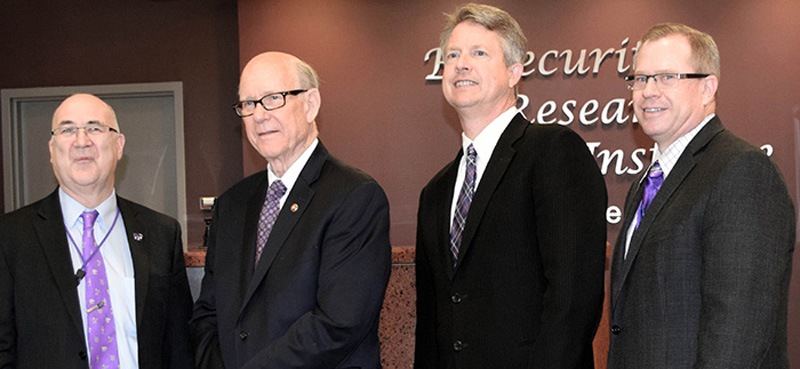 BRI Director Stephen Higgs, U.S. Senator Pat Roberts, U.S. Representative Roger Marshall, and K-State Vice President for Research Peter Dorhout. Roberts and Marshall toured the BRI while in Manhattan to attend the first hearing on the 2018 Farm Bill.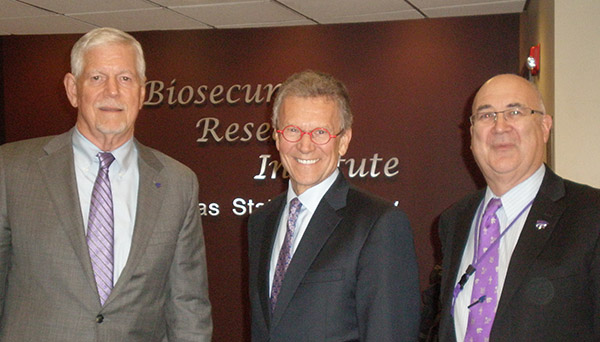 K-State President Richard B. Myers, former Senate Majority Leader Thomas A. Daschle, and Stephen Higgs toured the BRI during the Blue Ribbon Study Panel on Biodefense in January 2017.