Eric Montgomery, FMA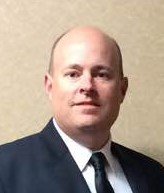 Director of Facility Management
Responsibilities and Experience
Eric Montgomery is responsible for the supervision of all operations and maintenance activities at the facility.
The policies and procedures that maintenance personnel adhere to ensure that the facility operates within specifications and safe operating guidelines.
Montgomery has more than 20+ years of experience in facilities maintenance at local, state and federal levels. He is responsible for training and supervising the BRI maintenance staff and prepares all preventative maintenance schedules for the facility.
Previous Positions
Facility Management Office Branch Chief, Joint Force Headquarters, Topeka, KS
Supervisory Facility Operations Specialist, Forbes Field ANGB, Topeka, KS
Production Control – Maintenance, Forbes Field ANGB, Topeka, KS
Education
F.M.A., Building Owners and Managers Institute, Norfolk, VA
B.S. Animal Science and Industry, Kansas State University, Manhattan, KS
Organizations
Enlisted Association of the National Guard