Biosafety and Regulatory Support
The Biosafety team trains researchers and students to work safely within biocontainment. Project-specific risk assessments are performed and protocols are designed to ensure the biosafety and biosecurity of projects and personnel. Responsible for ensuring all applicable safety regulations and guidelines, they work with researchers to minimize risk and advocate laboratory safety. A variety of drills and training sessions are conducted throughout the year. The group actively maintains standards required by the Federal Select Agent Program, enabling researchers to work with organisms not authorized in other facilities.
For more information on biosafety, please contact the Biosafety Officer.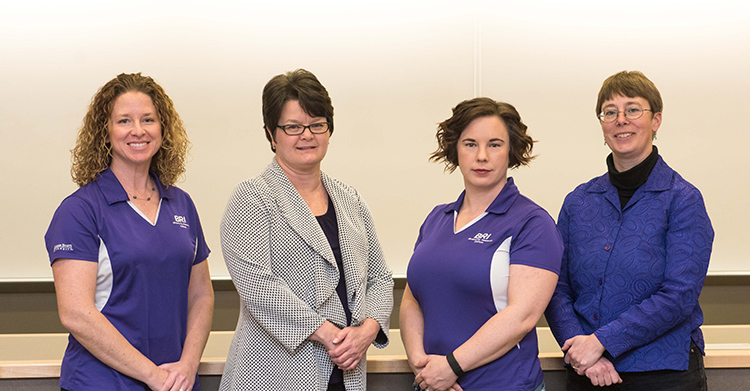 The routine support services listed below are included in fees on the BRI schedule of charges:
Required biosafety and operations training (all occupants)
Special permit and Select Agent Registration assistance with centralized pathogen authorization program administration
AAALAC animal care and use coordination and supervision